Newsletters Online:
Jan 2004
Feb 2006
Winter 2007
Views

LCMI - Ministry - What do we offer?
Living: His Perspective
The "Perspective" Seminar is designed to help people discover who Jesus is and who we are created to be. Because we often misunderstand our behavior and problems, in these presentations we look at our actions, why we act the way we do, and most importantly the One who sets us free. Topics include:
Understanding Yourself
Idols
Personality Issues
Life on the Inside, Life on the Outside
Marriage and Relationships
Problems
Life with God
Faith
This seminar can be presented in a variety of formats depending upon a group's needs and desires. A full 8 – 10 hour seminar can be given, or each session's length and content can be tailored to specific situations (marriage, men's or women's groups, youth, etc.).
Click to here to view our Perspective Seminar Brochure
Living: His Perspective - In-Depth

The "In-Depth Perspective" Seminar fine-tunes the message presented in the basic "Perspective" Seminar through interactive lectures. Each presentation may include intensive small group time where participants personalize the message and examine their own issues to more fully discern how Jesus is working in their lives. This seminar usually runs 24 to 32 hours in duration and works well in a series of daily meetings or as a retreat. The "Perspective" Seminar is a pre-requisite.
When people desire insight and perspective beyond what this seminar offers, we recommend our Discipleship Training Path. Scroll down to learn more.
Discipleship Counseling
Living Covenant Ministries International offers individual discipleship counseling using the Abiding Life Ministries' counseling model developed by Dr. C. Michael Wells. In discipleship counseling, we hold that the answers to life's problems are not found in psychology, knowledge, or self-effort which requires that an individual learn more and exert greater amounts of effort to fix an issue. The answers to our struggles are not found at our feet, but at the feet of the person of Jesus Christ, whose love and life exceed all boundaries – educational, physical, denominational, cultural, geographic, etc.
While most believers know this to be the truth, they struggle to experience it for themselves and end up feeling frustrated, hopeless, and desperate.

Our goal is to walk with people through their misery to find Jesus. We look at who God created them to be, what life has created in them, and how these things affect their everyday lives. Our approach is not based in psychological methods that offer the false hope of a quick and simple one-time fix, but is focused solely upon Christ and measured by three statements:
First, Christ's power must be evident. Advice that can be carried out by human effort and implemented without Him as the source does not lead to ultimate victory.

Second, victory stands alone in Christ's finished work and all that He has done and is doing on behalf of the defeated.

Third, resolution to problems will not be accomplished in a relatively short time. This does NOT necessarily mean that intense long-term counseling is required but that coming to wholeness is a process of learning how to depend upon Christ moment by moment.
Jesus has something to say to us in and through all our problems, whether sin issues, addictions, depression, marriage and family issues, or other struggles of life. In Christ-centered counseling you do not get what you pay for; you get what He paid for.
Discipleship Training Path
This path is not only for those who want to counsel formally. Everyone can benefit and grow by participating. You will learn much about yourself, and better understand those you interact with at home, school, church, work, and in your community. You can be a discipler no matter your walk of life! This training path brings depth and insight into all relationships but especially our relationship with Christ.
| | |
| --- | --- |
| The most effective counselors are those who disciple from their own walks with Jesus rather than from concepts about a walk with Jesus. Through a 5-segment training series, we help participants more fully recognize what Jesus has done in their own lives, then equip them with tools to verbally and visually express how Jesus is real and practical in all of life. | |
If you would like to learn more about our Discipleship Training please click here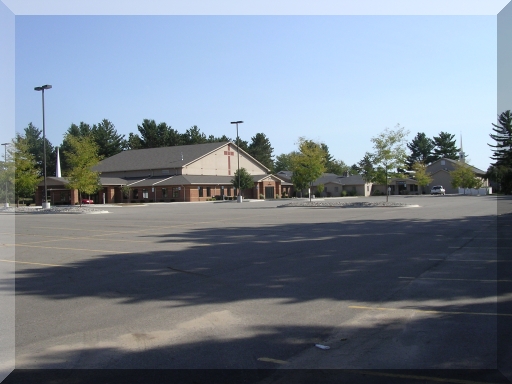 Special Meetings
Using a more traditional approach, we look intently at scripture and expound upon the God's word. Scripture is permeated with the message that Jesus is our sufficiency and our stability. The very essence of the Christian life is that He alone embodies all that we are looking for. This discipleship message can be shared through spiritual renewal meetings, pulpit supply, evangelistic outreaches, etc.
What do we charge?
Seminars and workshops: Financial arrangements are handled on an individual event basis. The only fees we charge are those required to cover costs (facilities, materials, etc.).
Counseling: LCMI does not charge for counseling. However, for those desiring to pay for the service, we provide a fee schedule suggesting payment amounts based upon annual household income. Click here to see our Counseling Brochure
LCMI does not campaign or attempt to raise support by petitioning churches or individuals for financial contributions. The majority of our support comes from those who are led by God to give.